Our apologies for the lack of updates and shows in the past couple weeks.
Truth be told, I take full ownership for this, as Kevin has been more than ready to record, but I've simply been swamped with life-things (a.k.a a baby).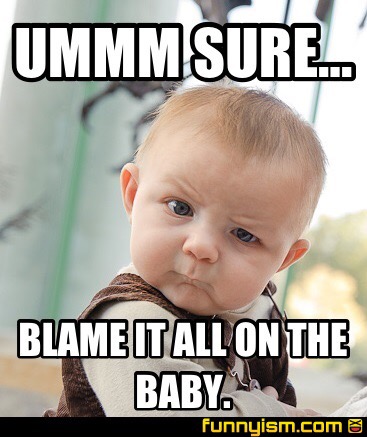 My in-laws, who were amazing during their stay with us, had to head back to Hong Kong, and so it's back to the daddy-mommy tag team to get stuff done.
October is typically a busy month for me (Halloween and all). While we have one episode on BLADE RUNNER 2049 & THE FOREIGNER that was recorded back then on the editing deck, I've run into some technical difficulties that I am sorting out (hardware issues) that have hindered the release of that episode. It will be released, but the timeline on that isn't set just yet.
I've also made the decision to bail on my pursuit of a job in higher academia here and focus on getting into primary education. There are quite a few reasons behind this decision, but the long and short of it means I've to take a teaching certification exam and (if I pass) get myself out on the job market. So with my first attempt at taking this exam set for later this month, a good portion of time has been allocated to study. Cripes! Do I feel like I'm back studying for college exams again. 😝
In terms of going forward, the shows will return. I am coordinating with Kevin on the possible release of a couple short shows between now and the end of the year. I have also begun working on a new sub-series podcast with Kenneth Brorsson (of Podcast on Fire). We've recorded the first episode and are looking at a January 2018 launch for that series. More details on that will follow next month.
In the interim, I do thank all listeners/visitors for their continued support. For now, I wish everone good viewing and we'll see you soon.