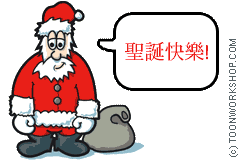 Hope everyone is having a great holiday.  I am currently on my last day in (extremely hot) Florida and will be heading back to Hong Kong on Sunday.  This vacation has gone by much too quickly but I passed the time watching a boatload of movies and DVDs as well as burning through a few rented Xbox games.  Needless to say I have a ton of Hong Kong films to catch up on when I get back as well as a pile of work waiting for me.  Of the films I have seen while here,
The Road – tense, dour and a bit depressing
The Princess and the Frog – Great music and good re-take on a classic story.
Twilight: New Moon – Bella was a drag on the story, definitely belong to camp Jacob…go wolves!
Avatar – Incredible visuals, lackluster narrative.
As mentioned a few weeks ago, there was a special Storm Riders II (Storm Warriors) podcast set to be released for episode 17.  Unfortunately, the remote recording did not work as well as I had hoped and as such the audio quality is not very good.  I am debating whether to release it on its own or incorporate it into the next recording.  Once I am back and have a chance to clear my head of jet-lag, I will have a new recording schedule up.  In the meantime, happy viewing all.