Podcast: Play in new window | Download
Episode 108 of the East Screen West Screen podcast.  Talking films from Hong Kong to Hollywood and lots of stuff in between.
After a much anticipated wait THE AVENGERS finally hits Hong Kong and makes a boom. Kevin talks a bout a few films he saw during a hop across the border into Mainland China, and we look at the Blu-Ray of Tsui Hark's sequel FLYING SWORDS OF DRAGON GATE [龍門飛甲].
Running Time (1:26:25)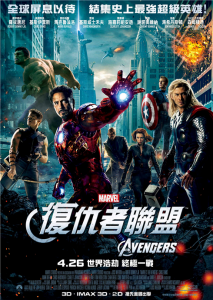 NEWS:
EAST SCREEN:
Kevin goes to China…what did he see?
WEST SCREEN:
VIDEO PICK:
FLYING SWORDS OF DRAGON GATE [龍門飛甲] (Blu-Ray)
NEXT EPISODE (#109) –
LOCKDOWN
THE CABIN IN THE WOODS
You can email the show at eastscreen at gmail.com