Podcast: Play in new window | Download
Episode 136 of the East Screen West Screen podcast.  Talking films from Hong Kong to Hollywood and lots of stuff in between.
It's an all East Screen show this week as we cover our last film from 2012 THE GUILLOTINES [血滴子]. Then at long last we turn our attention to yet another story of Ip Man with Wong Kar Wai's THE GRANDMASTER [一代宗師].
We also discuss the results of The Best 200 Hong Kong Films Ever poll and a few thoughts on some of the recent Oscar nominations.
Running Time (1:28:42)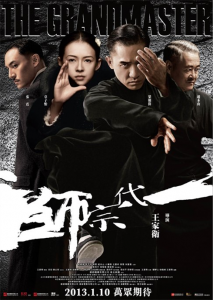 _
NEWS:
The Best 200 Hong Kong Films Ever poll wraps up (LoveHKFilm)
Oscar nominations (Huffington Post) 
EAST SCREEN:
WEST SCREEN:
VIDEO PICK:
NEXT EPISODE (#137) –
You can email the show at eastscreen at gmail.com