Podcast: Play in new window | Download
Episode 137 of the East Screen West Screen podcast.  Talking films from Hong Kong to Hollywood and lots of stuff in between.
It's the calm before the holiday storm that is Chinese New Year, so with only one East Screen film Kevin and I hack apart the remake of the comic turned film series YOUNG AND DANGEROUS: RELOADED [古惑仔:江湖新秩序].
We also discuss some Andy Lau news, the passing of Japanese director Oshima Nagisa, and the collapse of global chain HMV.
Running Time (1:27:33)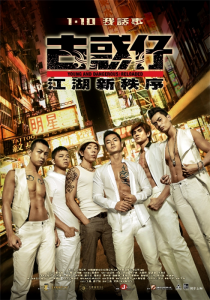 _
SPECIAL:
Kevin's Song – composed by Johnny Feisty
Twitter: http://twitter.com/johnnyfeisty
Website: http://www.johnnyfeisty.com/
NEWS:
EAST SCREEN:
YOUNG AND DANGEROUS: RELOADED [古惑仔:江湖新秩序]
WEST SCREEN:
VIDEO PICK:
NEXT EPISODE (#138) –
You can email the show at eastscreen at gmail.com