Podcast: Play in new window | Download
Episode 150 of the East Screen West Screen podcast. Talking films from Hong Kong to Hollywood and lots of stuff in between.
This week Kevin reports in from the 16th Shanghai International Film Festival. We take some time to try discuss Andy Lau's latest film SWITCH [天機: 富春山居圖]. Then I set my sights on M. Night Shyamalan's latest sci-fi feature AFTER EARTH.
Then special guest David Lam stops by to discuss his thoughts on the DVD release of THE GRANDMASTER [一代宗師].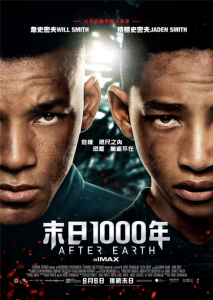 NEWS:
Kevin at the 16th Shanghai International Film Festival
EAST SCREEN:
WEST SCREEN:
VIDEO PICK:
THE GRANDMASTER [一代宗師] with guest David Lam
NEXT EPISODE (#151) –
You can email the show at eastscreen at gmail.com