Podcast: Play in new window | Download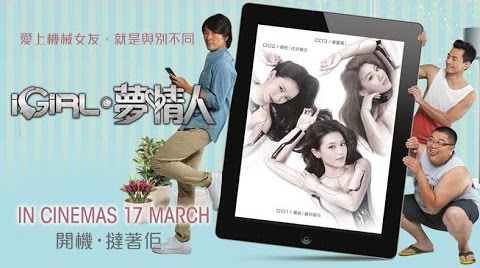 We've been down for a few weeks due to illness and other life challenges, but we're back, in a fashion. Kevin reports remotely this week to give us the latest out of Hong Kong FILMART.  And we take a look at the latest rom-com from Wong Jing,
with Chrissie Chau as iGIRL <i Girl 夢情人>.
Interlude:
《iGirl.夢情人》主題曲《記得愛》 主唱:劉敬雯
 iGIRL <i Girl 夢情人>