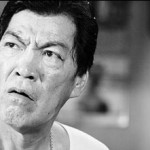 This week Kevin and I talk about Hong Kong celebrity marriages, Disney's acquisition of Marvel and talk about some of the many works of the late Shing Fu On;
* The Cantonese  lesson segment used in this episode comes from lesson 5.3 of the following text:
Lee, Phillip Yungkin. "Intermediate Cantonese: Themes for Listening and Speaking". Hong Kong: Greenwood Press. 2001.
(Running time – 00:48:18)