Podcast: Play in new window | Download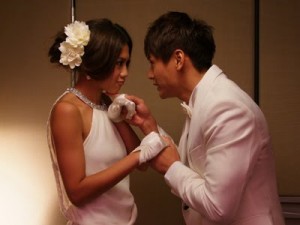 Running Time (1:09:14)
Reflections on 2010
Happy New Year everyone! For the first episode of 2011 Kevin and I go back to cover some of the holiday movies of December.  Since we had so many films to cover and things to catch up on, we did not do any news coverage this time, but will get back to that in the next episode.
My apologies for all the posting delays of late.  These delays are the result of the MacBook Pro I record which has been intermittently quitting during recording sessions since November last year.  These 'quits' result in less than ideal focus of attention during recording and a ton of postproduction editing to smooth things out.  I have tried to troubleshoot the heck out of this problem including upgrading to 8G of RAM and using an external hard drive to record to.  Nothing has solved the problem so far.  It only started occurring once I upgraded to the Snow Leopard OS and iLife'11.  I am not sure exactly which of these instigated the issue, but there it is.  My plan is to try using Logic Pro in the coming episodes to see if that will be more stable.  In the meantime, I appreciate your patience and support of the show.
I'd like to also say a big thanks to Rob Geboers of Schnauzer Studios for agreeing to compose the new theme for us.  I have been a big fan of his work on podcasts for years and hope you all will enjoy his inspired creation for the show.
EAST SCREEN:
MARRIAGE WITH A LIAR  [ 婚前試愛 ] – TRAILER
THE BORROWER ARRIETY (Japan) – TRAILER
NOREGIAN WOOD (Japan) – TRAILER
Interlude – Norwegian Wood By The Norwegian Wood Orchestra  (iTunes Link)
WEST SCREEN:
HARRY POTTER AND THE DEATHLY HALLOWS pt.1 – TRAILER
TRON: LEGACY – TRAILER
GULLIVER'S TRAVELS – TRAILER
NEXT EPISODE (#52) –
The Road Less Travelled [一路有你] ,
Let the Bullets Fly [讓子彈飛] ,