Podcast: Play in new window | Download
Episode 95 of the East Screen West Screen podcast.  Talking films from Hong Kong to Hollywood and lots of stuff in between.
Busy times abound in the week before Chinese New Year, but we still manage to throw together a quick episode to talk about THE GREAT MAGICIAN [大魔術師] and some upcoming video releases.
Running Time (57:27)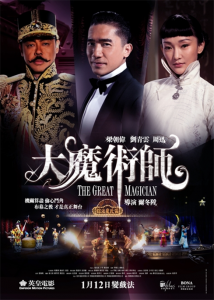 NEWS:
EAST SCREEN:
THE GREAT MAGICIAN [大魔術師]
WEST SCREEN:
NEXT EPISODE (#96) –
You can email the show at eastscreen at gmail.com