Podcast: Play in new window | Download
Episode 98 of the East Screen West Screen podcast.  Talking films from Hong Kong to Hollywood and lots of stuff in between.
For our Valentine's Day show, we were very fortunate to have an opportunity to chat with the Valentines. J and Renee have a weekly show (http://valentinecast.com/) of their own and we pick their brains (and their hearts) to find out their thoughts on movies, podcasting, and the future of watching films.  Then Kevin and I get on to our discussion of the latest Hong Kong releases with ROMANCING IN THIN AIR [高海拔之戀II] and George Clooney's THE IDES OF MARCH.
Running Time (1:49:25)
GUESTS: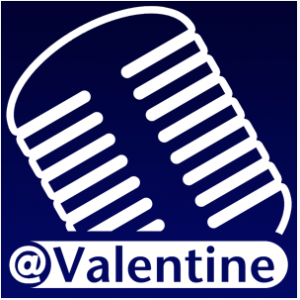 J. Valentine and Renee Valentine
Podcast – Valentinecast – Blog – iTunes – YouTube
Twitter J. Valentine – Renee Valentine
NEWS:
Ferris Bueller teases the Superbowl.
EAST SCREEN:
 ROMANCING IN THIN AIR [高海拔之戀II]

WEST SCREEN:
NEXT EPISODE (#99) –
You can email the show at eastscreen at gmail.com