Podcast: Play in new window | Download
The 32nd Hong Kong Film Awards episode of the East Screen West Screen podcast.
Podcast episode discussing the 32nd Hong Kong Film Awards [第三十二屆香港電影金像獎] winners with Kevin, Ross Chen of www.lovehkfilm.com and myself.
Note:  This segment originally aired as part of the news segment of episode #145, but since the discussion ran for over an hour, I decided to edit it out and post it as a separate episode.  Depending on future circumstances (and listener feedback), we may likely cover future HKFA winners as a stand alone episode.  Apologies for the somewhat un-cohesive and rough intro and outro for this episode.
Running Time (1:07:12)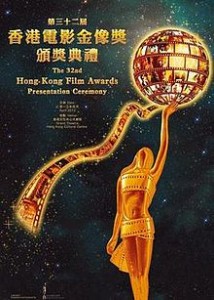 You can email the show at eastscreen at gmail.com