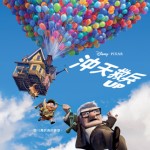 Among the films opening today at Hong Kong's theaters is Pixar's UP.  While I was fortunate enough to catch this during it's run in the US a few weeks back, I am excited to watch it again and the Cantonese dubbed version in particular  to see veteran actor Michael Hui's (許冠文) take on the lead character. (Don't get me wrong I looooved Ed Asner and the nostalgic memories of The Mary Tyler Moore Show that came with his voice.  I expect that for locals Michael Hui will likely have a similar feeling of remembrance.)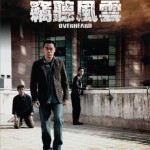 Also opening today is the new Hong Kong film Overheard (竊聽風雲).  This film features three local heavy hitters in actors Lau Ching Wan (劉青雲), Louis Koo (古天樂), and Daniel Wu (吳彥祖).  As Hong Kong films seem to get fewer and fewer cinematic releases each year, this latest addition might just be a breath of fresh air for local cinema…or it might just turn out to be a soggy pile of rotten ramen.  I'm hoping for the former, but prepared for the later.  I'll be catching this with some of the crew from LoveHKFilm some time tonight and will be bringing in my verdict a bit later.
You can view the trailer here : http://202.85.147.176/broadcast/trailer/Overheard.wmv
For those not in Hong Kong and having to wait for the DVD, you can get some of Felix Chong's (莊文強) earlier works on DVD.  Personal recommendations would be Dance of a Dream or Moonlight in Tokyo.  (Both available through Netflix for those lucky enough to have access).