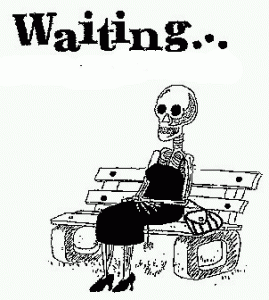 Well, another week has passed and the mixer drama is still in full swing.  Early last week the shop I originally purchased it at sent it to the local distributor which they found was in fact no longer in operation, so then they sent it to another distributor who said they won't check it without paying HK$500  because the warranty has passed (by two months).  The shop owner who seems sympathetic to my cause is going to press them to check and repair it anyway and hopefully I should know something in the next two days.    
I am not holding my breath however because we seem to live in an age where the concept of 'check' and 'repair' are no longer services.  The economies of scale involved in our plastic commercial culture has forced out the repair shops of old, and more and more I encounter things that have a life span that does not stretch far beyond a limited warranty.  We live in a cycle of replacement.  TVs, appliances, what have you, if it does not break it becomes 'out of date' almost as rapidly.  We are often asked at checkout to buy an 'extended warranty' which is often expensive, and then should you need to use it the service is (in my experience) is quite poor.
Though I hate the downtime, it does give me a chance to catch up on some work before the start of the new semester in two weeks.  All Kozo from LHKF is back in town and will be starting up his film award nominations, which means I have some 2009 films to catch up on as well.  As mentioned previously, my goal is to have ES/WS back up by CNY.  Also, I am currently in the preproduction mode for a second podcast to be hosted on the site as well which I hope to start up sometime in March.  More details on that to follow later.  So for now, until my mixer mix-up gets resolved, good viewing folks.