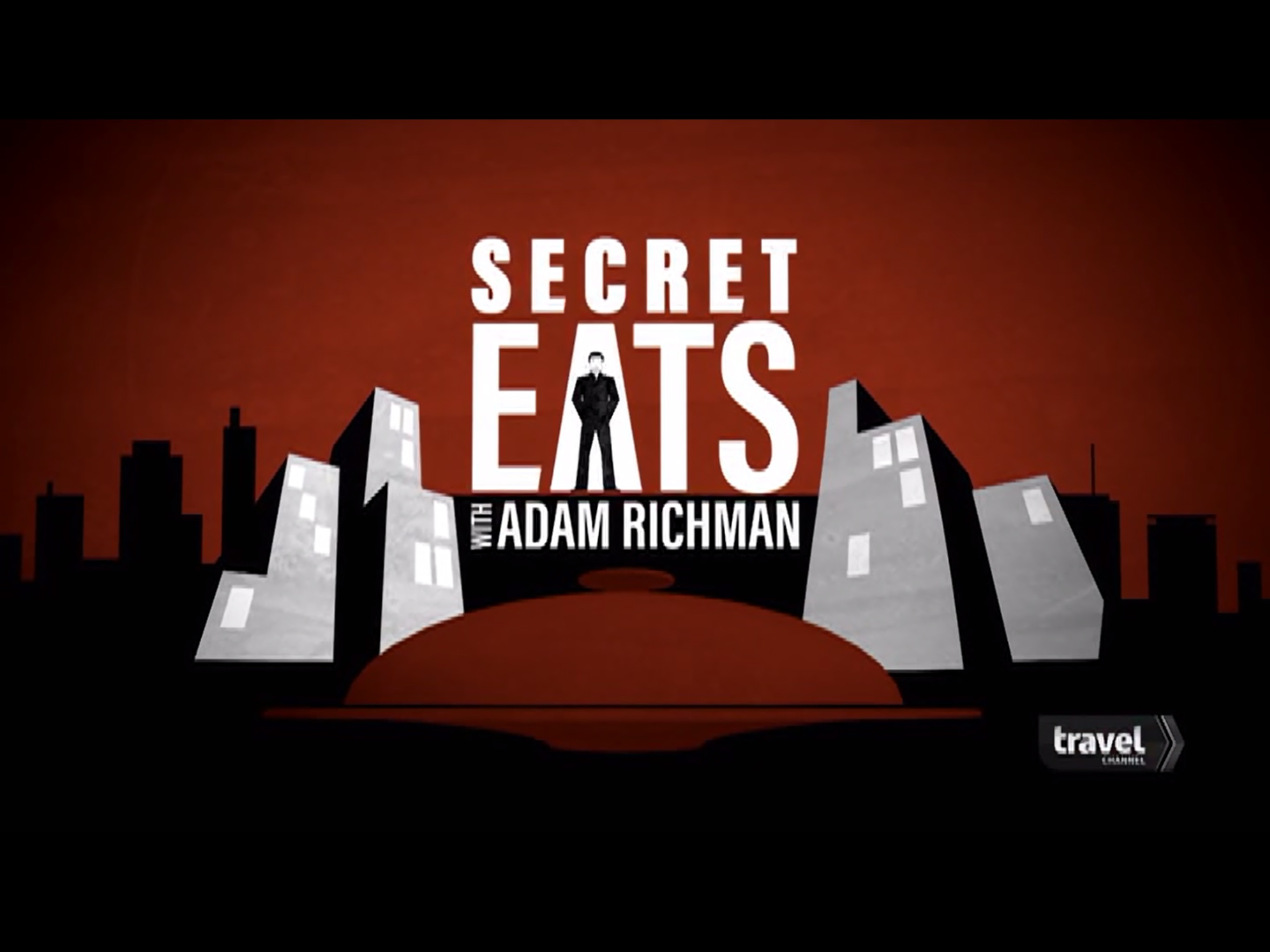 Earlier this week the Travel Channel series Secret Eats with Adam Richman hit Hong Kong.  The series, previously called Man Finds Food and renamed for the second season, features the host Adam Richman (known for his earlier series Man v. Food) traveling a various culinary deistinations across the globe.  With this week's episode, titled Wok It Out, he and his crew land in the fragrant harbour to explore some food stops slightly off the beaten track.
Up first, is Trafalgar in Wanchai.  The restaurant features a variety of dishes but the episode's focus in on the 2-lb. tomohawk rib-eye steak, a massive amount of meat even by Richman's old show's standards.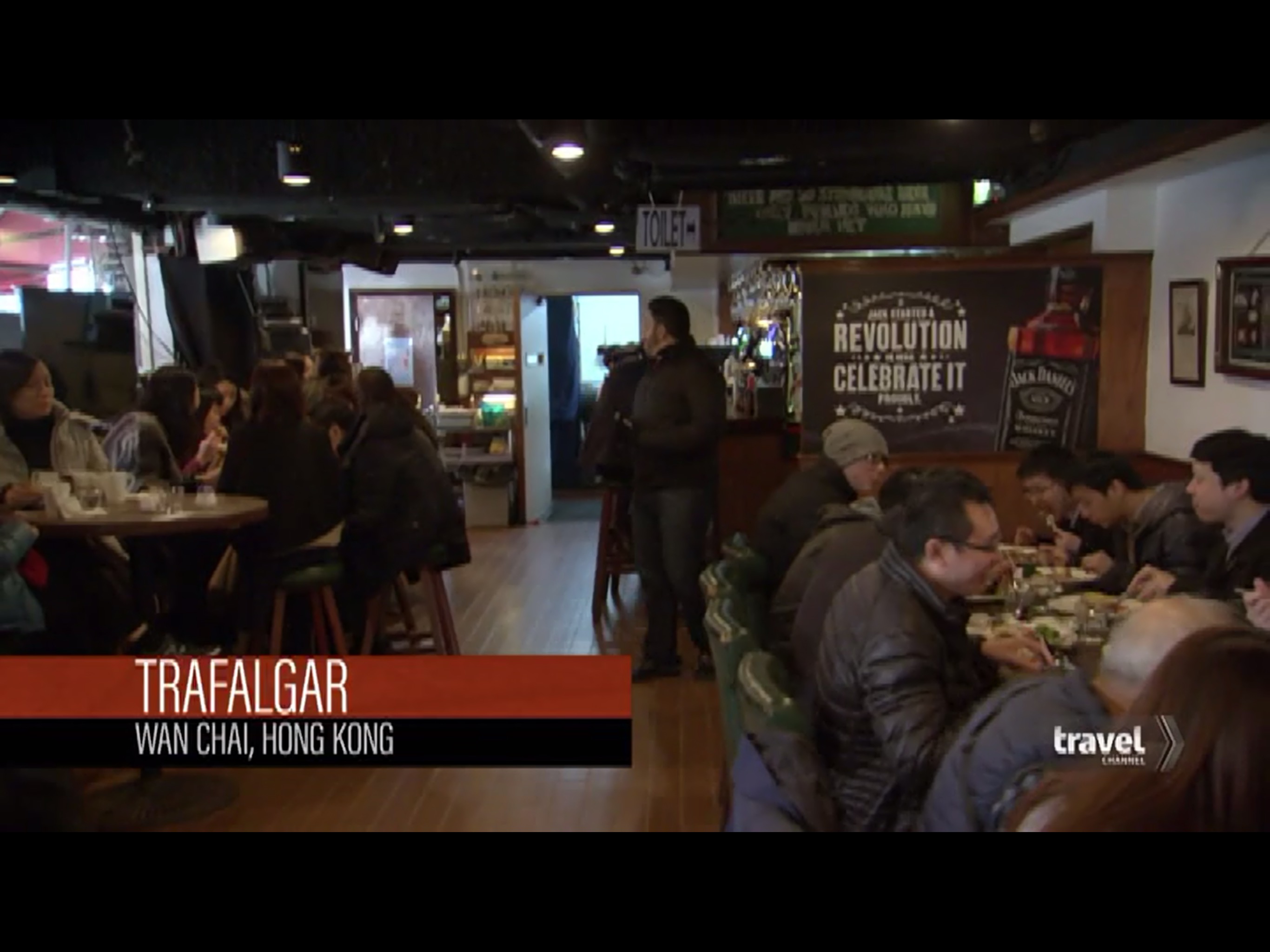 Front there Richman and his crew head off to the Star Cafe in Tsim Sha Tsui, a standard style 'cha chan teng' with a signature dish of tomato broth noodles.  The unique aspect to be highlighted here is the rather hidden nature of the the entrance which lies through a shop and warehouse.  Before taking in the main dish, Adam takes a moment to comment on a common tea-time dish (and a personal favorite of mine), Hong Kong style french toast [西多士].
Afterwards, they head back across the harbour to Central with a quick stop at Yat Lok Restaurant [一樂燒鵝] in Central for some roast goose.  Similarly, another roast restaurant, Yat Lok Barbeque Restaurant [一樂燒臘飯店] in Tai Po, was previously covered by Anthony Bourdain on S03E12 of his old series No Reservations.  (Having lived in Tai Po, my wife and I frequented the Yat Lok Barbeque Restaurant [一樂燒臘飯店] on occasion.)
The interesting thing about this short segment is that it comes off as a bit 'unplanned', in that they neither introduce the name of the restaurant or talk with anyone there.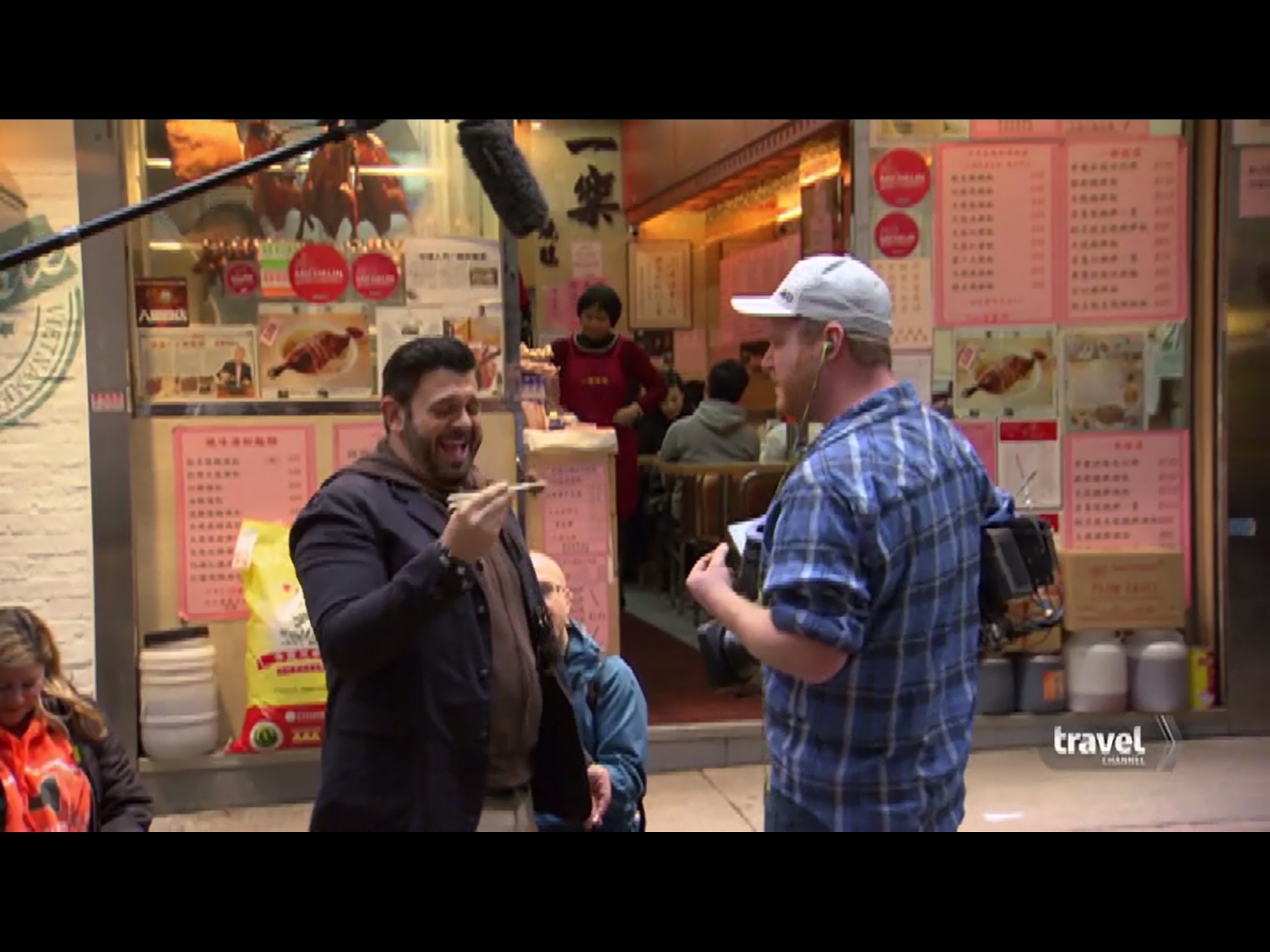 Next they head over to catch some dai-pai-dong-style food at a stall called Sing Kee.  This time the food of choice is the off-menu dish of wok-fried razor clams.
Finally Adam and his enterouge head out to thematic restaurant Mrs. Pound in Sheung Wan.  The facade of this secret speakeasy-style eatery is a stamp shop and customers must find the stamp that actually opens the secret entrance.  Here the host takes on a fusion dish of 'Ma La' (màah laht) Chicken Wings [麻辣雞翼].
Overall, the episode is entertaining (I personally tend to like Richman's style of humor more so than some other travel hosts).  The episode's focus featured a mixture of places of interest, that do run a  range of prices, from low to high end, but it's a shame that the local contacts / producers could not arrange a trip to the New Territories and/or the outer islands.  So many food and travel shows tend to stick to Hong Kong Island (Wanchai, Central, Sheung Wan) and Southern Kowloon (TST) and there is so much more to explore.
Still, for those traveling to Hong Kong, you might want to check out the episode for some possible eateries to explore.  And for those who enjoy Asian-focused travel programs in general, you may want to check out the next episode as well (S02E14) where Adam travels to Manila in the Philippines.
Also of note, for those who don't have access to the Travel Channel, the episode (and season) is available through Amazon and iTunes (US).