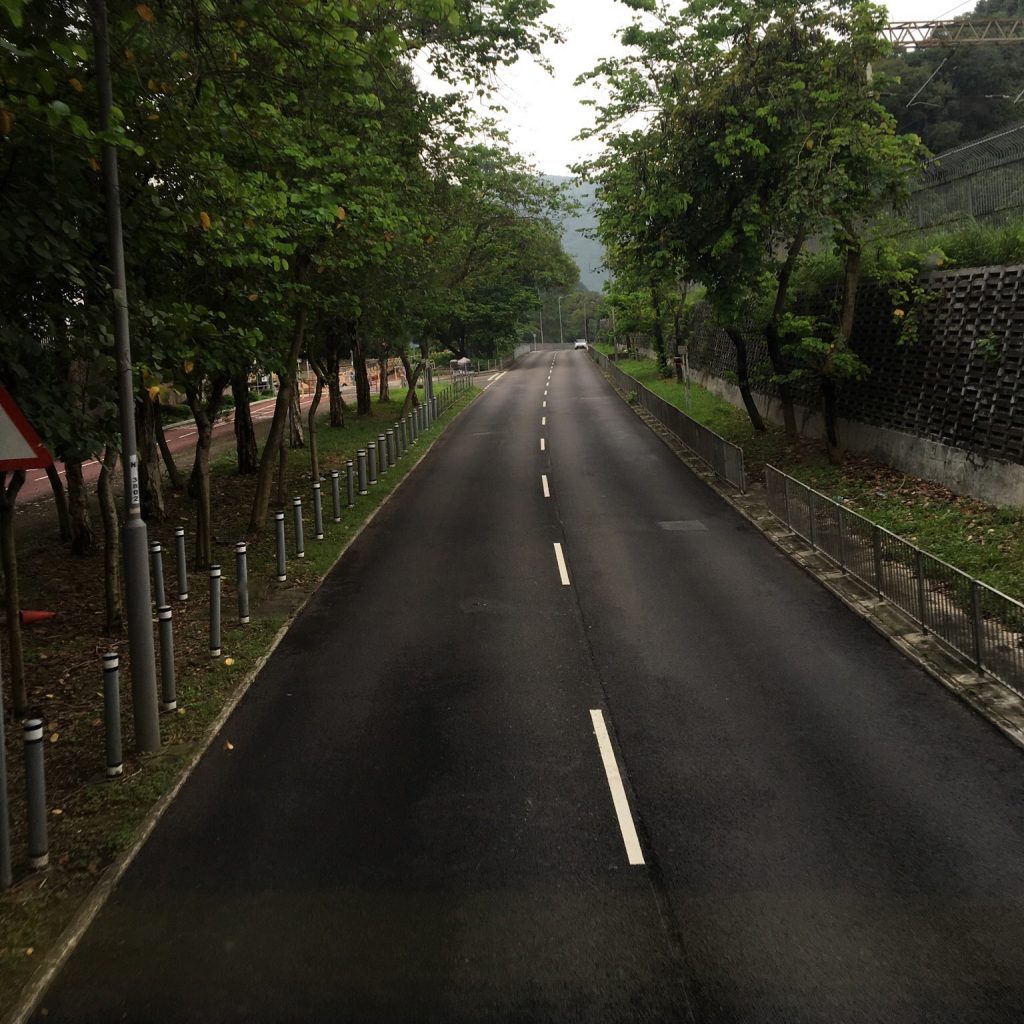 After a decade and a half of living in a place that I truly love, it's time to go…for now.
It's hard to believe it's been nearly 16 years, but it has.  In November of 2000 I arrived in Hong Kong with a single suitcase and a soul full of curiosity and ambition.  In that time, I've learned more than I'd imagined I might (completing both an MFA and an MA degree), attained permanent resident status, landed a steady job, gotten married, and had the great fortune to expand our family with a daughter.
Things have been progressing smoothly for the most part, until just over a week ago when my family received some news about a medical issue affecting one of my parents. I won't go into details here, but the end result is that my wife and I (along with our little one) have decided to depart Hong Kong and move to Florida to do whatever we can, but really to just be present and try to create a positive environment as much as possible.  I am a strong believer that positivity is a powerful thing.
My employment contract will see me finish up teaching a current summer course, then, if all goes well, we should be moving by mid-September.  Still, this is a move that won't be easy for anyone involved and I hope that by documenting this process, blog-style, it will, at the very least, prove to be a bit therapeutic for me.
As for the regular content that normally gets posted here (e.g. episodes of ES/WS, links to co-hosted PoF shows, etc.) I am still not sure about the long term prospects of any of that right now. My current plan is to try to finish out at least five more episodes of ES/WS before the move and possibly one planned episode of PoF:TDR.  Beyond that, it is hard for me to envision anything past September at this point.  It's like a big enigmatic fog is on the horizon and I am sailing straight for it, but I have no idea of what lies on the other side.  That scares me a bit, but my love for my family pushes those fears aside whoever they start to creep in.
As I begin ruminating on this process of departure, I have looked to others who have tried this path prior.  In writing about his own Hong Kong exit back in 2011 Fernando Gros noted,
I never flourished in Hong Kong, but I learnt to adapt. In doing so I had to let go of a bunch of ideas about how I would spend my time here and, in turn, try new things and push myself into different situations. (Gros, 2011)
I'd say that this is equally reflective of my own experiences vs. expectations while living here.  But more specifically, that there was always something new I wanted to try or learn and seemingly never enough time.
But maybe that is what life is supposed to be, one big ball of time-management decisions.  In any event, this decision 'to go' has been made, and now the ball is most definitely rolling.