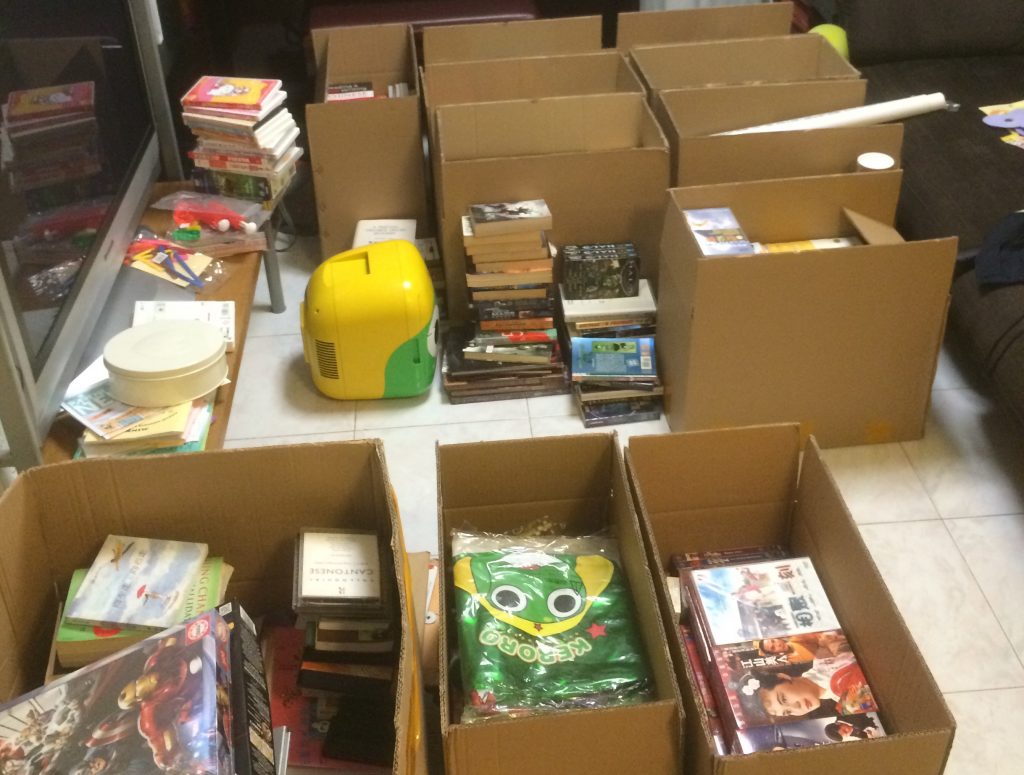 I've made multiple moves over the course of my life.  As mentioned in the last post, the move to Hong Kong was fairly light, a single suitcase.  16 years later, there are boxes and boxes of stuff. 
So much stuff, in fact that it makes me consider if I should rethink my spending practices.  I wouldn't say I'm a hoarder, but perhaps I've been a bit of a collector with hoarder-like tendencies.
We're limited to the number of boxes we can ship so, in packing, the process becomes a sorting process as well.  What to keep, what to dump, what to try and sell or give away?  For myself, of course in the 'keep' category is a large collection of Hong Kong DVDs/Blu-rays that I've picked up during my time here.  Also included as part of this category would be VCDs and a half dozen or so LDs.  A good portion of these are hard-to-find / out-of-print kind of things.  But the big (heavy) one is books.  Lots of books.  Here too, trying to sort can be a hard decision.  And while some are out of print, I find myself asking, how likely would I be to read it again or need it in the future?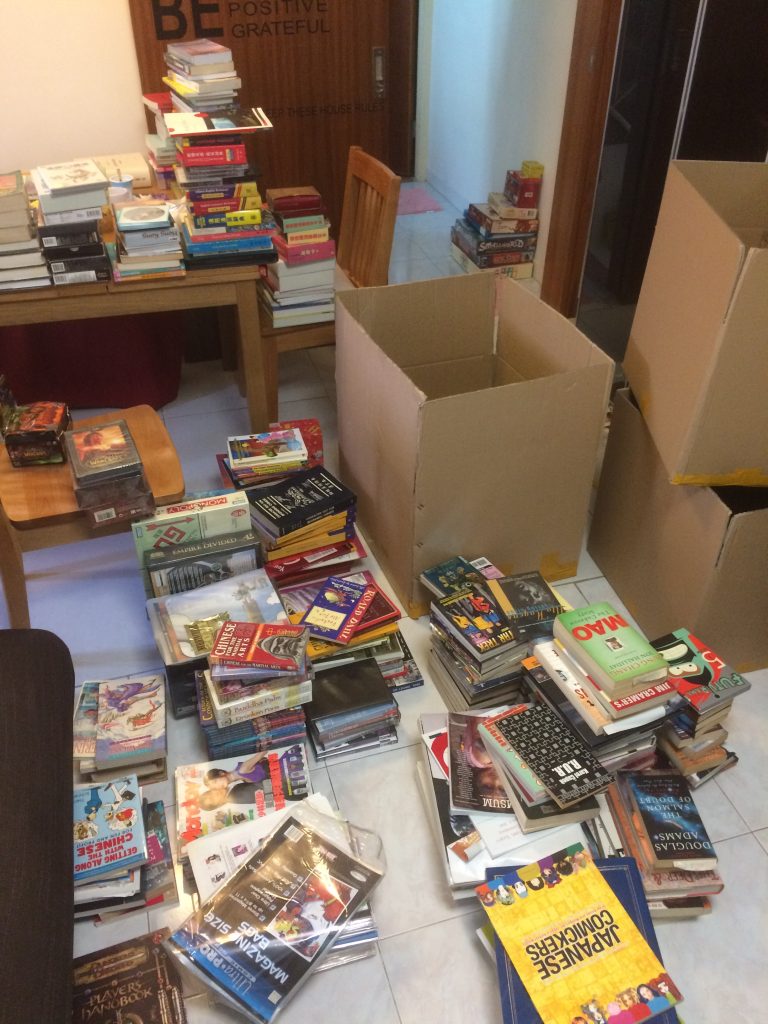 But for those items not making the cut, the even harder part comes to finding a new home for these things.  It's easy enough to just take them down to the dumpster though that is certainly not the 'greenest' option.  As much as I'd like to donate things, there seems to be little demand for old media in Hong Kong.  One can donate media items to a local library, but it's a bureaucratic process where you have to fill out a form with a list of titles for the library to make a decision on.  With literally hundreds of books, it's not likely I'll have time for that.
As someone who has always loved the idea of a large physical library (of both books and films), this move (and the possibility of more moves in the future) has me really re-examining my position on owning physical media vs. digital media.