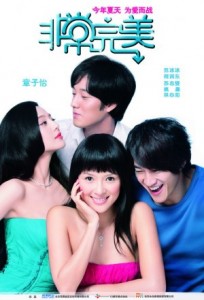 Sophie's Revenge opens in Hong Kong next week. And with the semester about to start plus a ton of work to get done in preparation, I could use a good laugh…  Judging by the trailer the film has a bit of an All About Women style vibe to it.  A trailer with English subs is available via this link:
http://202.85.147.176/broadcast/trailer/Sophie'sRevenge.wmv
which comes off the Broadway Cinema chain website.  For those fluent or learning Mandarin a slightly better quality, non-subtitled version is posted below.